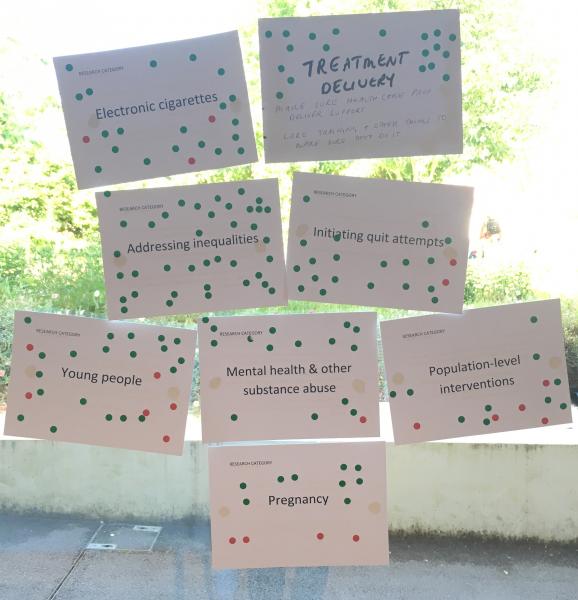 ---
CTAG taps published!
The write-up of our 2016 priority setting project has now been published in the journal 'Addiction'. You can find it by clicking on the picture below. 
The paper should be cited as: Lindson N, Richards‐Doran D, Heath L, Hartmann‐Boyce J, on behalf of the CTAG taps team. Setting research priorities in tobacco control: a stakeholder engagement project Addiction 2017;112(12):2257-2271. doi:10.1111/add.13940.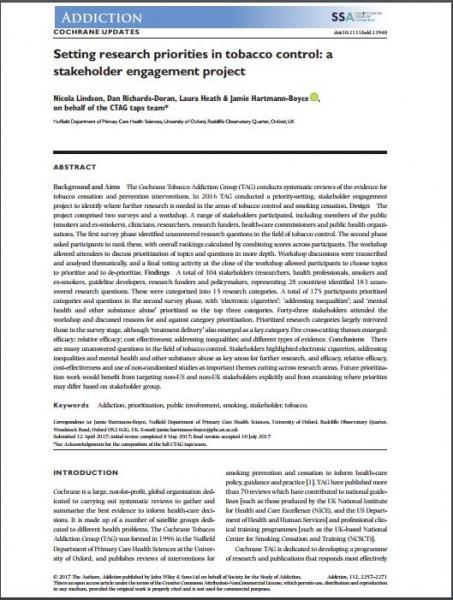 ---
Full report of the Cochrane Tobacco Addiction Group's twentieth anniversary priority setting (CTAG taps) project
Here is the full report of the CTAG taps project!  You can open the report and the appendices by clicking on the covers below.
---
A summary of the findings of the CTAG taps project
We put together a four page leaflet summarising the CTAG taps project findings for delegate bags at the Society for Research on Nicotine & Tobacco's (SRNT) annual international conference in Florence, Italy 2017. To access the leaflet please click on the thumbnail below: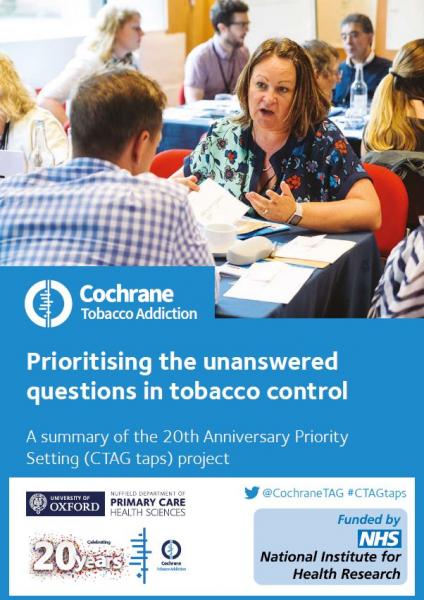 ---